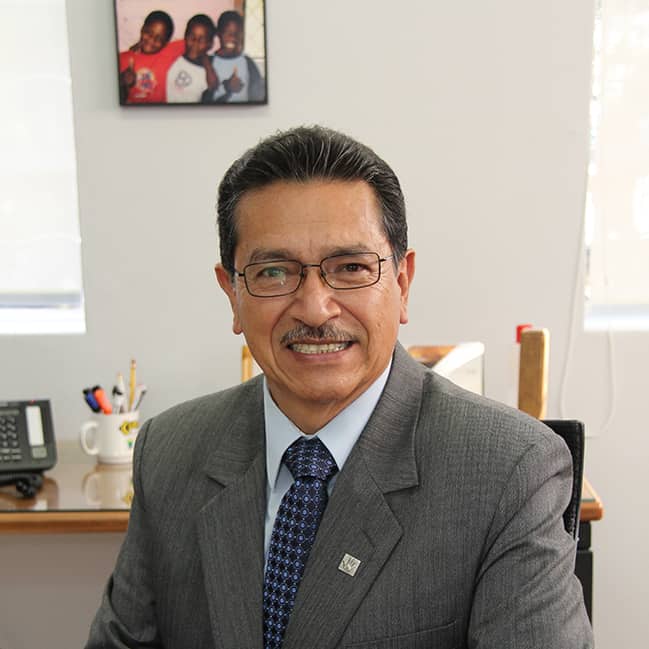 Dear Brothers and Sisters in Christ,
In Matthew 16:18, Jesus said, "Upon this rock I will build My church." Christ's church is growing in Ecuador. It is happening in areas of the country where poverty and darkness had control over people, families, and communities. In Jesus' name children are being released from the oppression of poverty, families are being saved and new churches are being planted.
My name is Sixto Gamboa and I have been serving with Compassion for a number of years. Ecuador is a country with natural beauty and wonderful people. Sadly, inequity and other social factors have caused much poverty and hopelessness. Yet, the preaching and teaching of the gospel is bringing good results. Compassion Ecuador has indeed been a key instrument to fight against poverty since 1974 and in this way to build Jesus' Church.
Several years ago, God started challenging Compassion Ecuador to expand to more remote areas of the country. Our church partners wanted to serve in areas of poverty near them where there was no gospel witness. Also, Compassion began to find new church partners with vision and potential to take the challenge of planting of new churches and serve children. With God as a guide, church planting began. Since then and against many obstacles and challenges, our Lord has shown that He is the Lord of this ministry.
In the process, Compassion has learned many valuable lessons. Together, church partners, Compassion Ecuador and key stakeholders are part of the blessing of having planted more than 90 new churches in Ecuador.
Communities have witnessed the miracle of God which is the presence of new churches serving children in dynamic ways. This has an even greater impact which is adding more families and people to the new congregations. These new churches are the very presence of God transforming and healing children and families. Thousands of infants and children are receiving care that Compassion and the church provide for them.
"The fight is not against flesh and blood," said the apostle Paul and so it is true when Christ's followers get involved in the task of church planting. This is certainly a new season for Compassion Ecuador. God is building His church and Compassion is a chosen instrument to facilitate, serve the poor communities of Ecuador and join hands with the church here and the church elsewhere.
Our hearts are deeply touched when children and adults come to know the Lord and a new church is planted. On behalf of Compassion Ecuador, our churches, and our people, I want to share my joy and express my gratitude for your partnership with us. God bless you!
In Christ,
Sixto Gamboa
Compassion Ecuador, National Director